If you are already exhausted or anxious just thinking about cooking Thanksgiving dinner this year, why not consider ordering a fully cooked and prepped meal! Whether from the local grocery store, farmers market, or in-town restaurant, you can get the delicious meal of your choosing. No mess, no stress, and spend more time with your family and friends this Thanksgiving. Take a look at these places around Gwinnett where you can buy fully prepared Thanksgiving dinner if you don't feel like cooking this year.
1. Whole Foods Market
Pre-order a classic Thanksgiving dinner at your local Whole Foods with just the click of a button. The holiday menu includes options for appetizers, entrées, sides, and desserts. Customers can order online by November 23rd to pick up their Thanksgiving dinner in-store. But you'll want to hurry because Whole Foods meal reservations are while supplies last.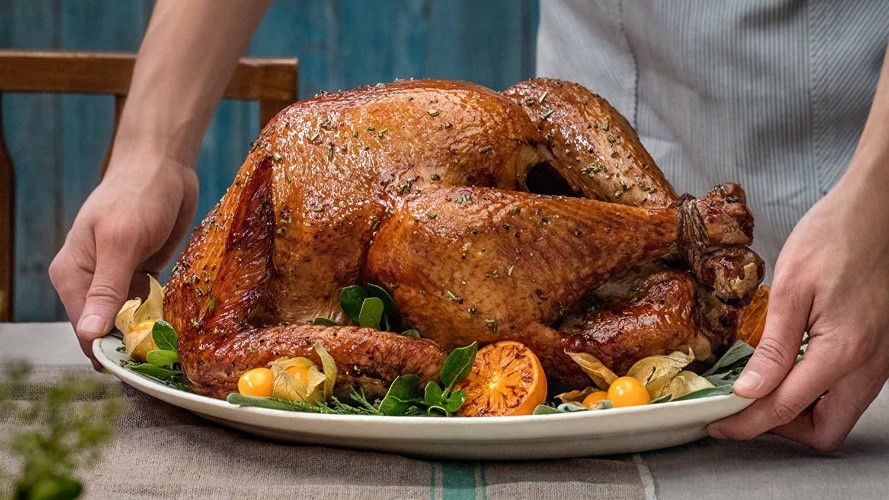 2. Publix Deli Fully Cooked Turkey Dinner
The Publix Deli offers a Thanksgiving dinner package that serves 7-10 people. The best part – all you need to do is purchase, unpack, and heat up! The turkey dinner includes:
One 10 – 12lb Butterball fully cooked turkey
2 ½ lb. stuffing
2 ½ lb. mashed potatoes
32 oz. Publix gravy
28 oz. Publix marshmallow delight
16 oz. Publix cranberry orange relish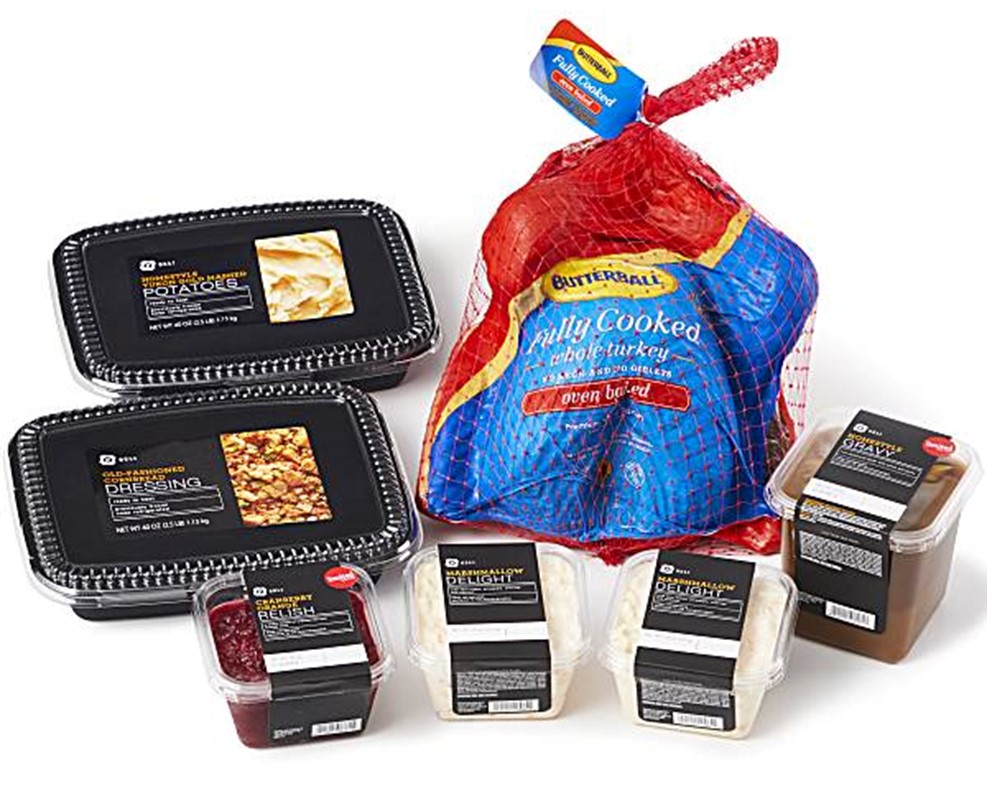 3. Kroger Holiday Dinner Bundle
While supplies last, customers can order holiday dinner bundles online with Kroger. Meal options include smoked and oven-roasted turkey, prime rib, and sweet sliced ham dinners. Dinner bundles include green bean casserole, sweet potato casserole, traditional stuffing, mashed potatoes, turkey gravy, 12 Kings Hawaiian rolls, and a pumpkin pie. Prices for holiday meal bundles begin at $60. Plus, Kroger has made it super easy to add extra a la carte sides and proteins.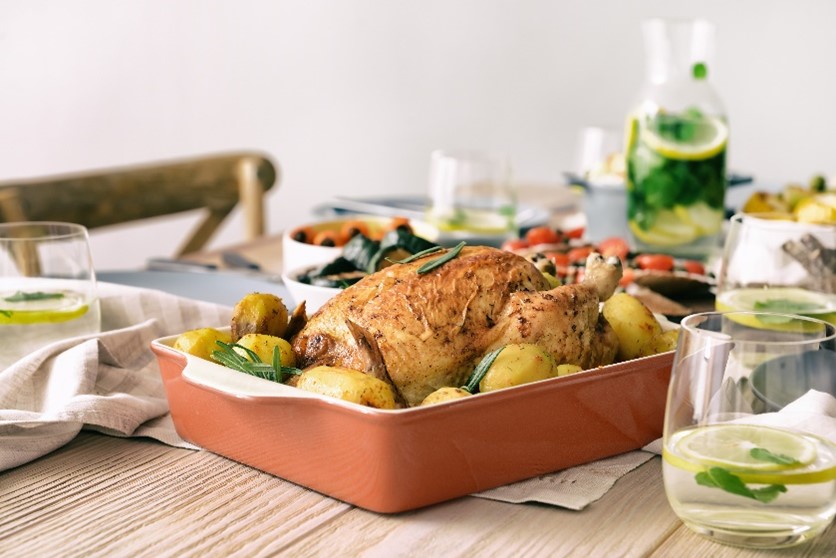 4. Cracker Barrel
Back by popular demand, Cracker Barrel is offering its Thanksgiving Heat N' Serve Feast with serving options of 4 – 6 and 8 -10 people. Orders are available for pick up between November 20th and 27th. With tons of add-on options, including yeast rolls and pecan pie, Cracker Barrel is a favorite go-to for Thanksgiving dinner.

5. Boston Market
This popular chain offers whole spread heat and serve Thanksgiving meals that serve up to 12 people! Just pre-order and pick-up. Boston Market also offers Thanksgiving catering if you want your meal hot when you pick it up or have it delivered. And, of course, you can choose other sides from the many a la carte choices.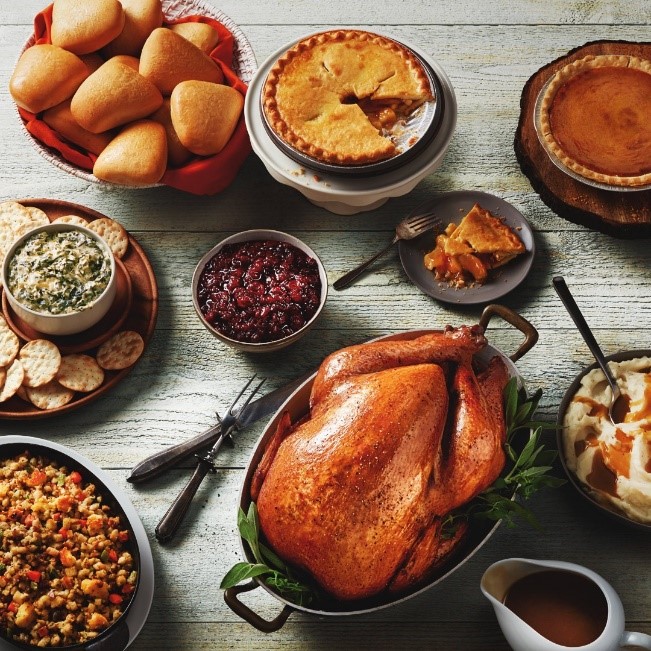 6. Mary Mac's Tea Room
You'll need to order at least 24 hours in advance and pick it up by November 24th to enjoy Thanksgiving dinner at this Atlanta favorite. The beloved restaurant is offering holiday dinners for 4 or 10 people. Meals include carved turkey, green beans, whipped potatoes, cornbread dressing and gravy, cranberry sauce, sweet potato souffle, yeast rolls, and sweet potato pie. Ham and whole turkey options are also available along with many other side dishes and desserts.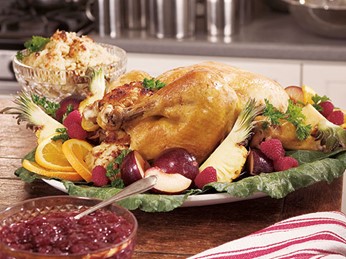 7. Fresh Market
Get your order in by November 22nd and pick up your Thanksgiving feast between November 22nd – 25th to take advantage of the pre-made holiday meals at Fresh Market. Organic options are available along with bundles for Thanksgiving brunch. Fresh Market's site advertises meals that serve anywhere from 3 – 14 people. Dessert options include Italian Rum cake, crème brûlée cheesecake, and good old-fashioned apple pie, to name a few!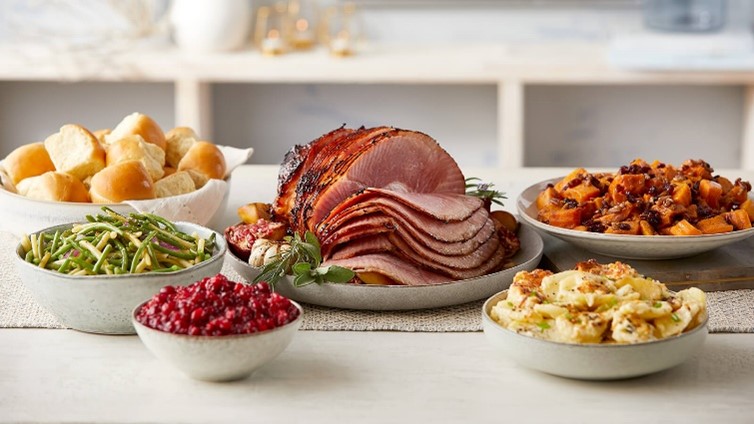 8. Sprouts Farmers Market
Get natural and organic turkeys at your neighborhood Sprouts Farmers Market. Or get your fully prepared holiday meal and just heat and serve. The natural turkey dinner meal includes homestyle stuffing, creamy mashed potatoes, homestyle gravy, creamed kale and spinach, cranberry sauce, and authentic French Brioche petite rolls. Other meal options include spiral-sliced ham, USDA Choice boneless beef rib roast, roasted boneless turkey breast, and field roast hazelnut & cranberry vegan roast. Holiday meals serve between 2- 8 people and are only available for order while supplies last.